SERVICES
You are a leader
– Technical & Finance leader (CTO, CIO, CFO and Managers)
– Transformation leader (BU Leader, PMO, Program Director, Transformation leader)
Needing to succeed at these digital transformations
– Critical process automation (finance, IT, customer service, CX)
– New system integration (ERP, ITSM)
– IT cost reduction
– Program & Change management
– Digital roadmap & governance effectiveness
We developed a 3-step system to succeed at it 
1 – Diagnose and report your situation
2 – Execute required transformation
3 – Coach your leaders to stabilize it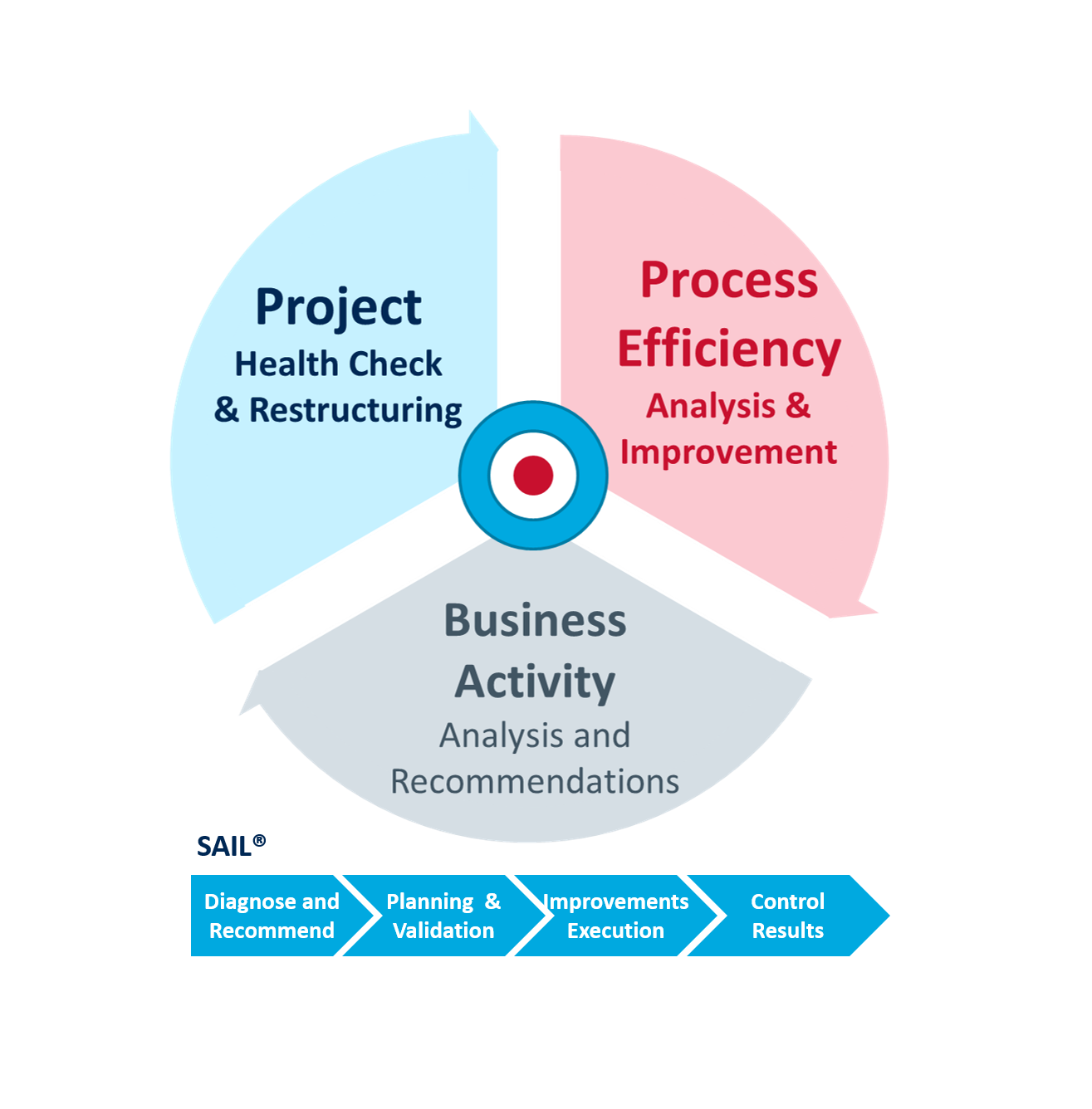 Performance Diagnosis
Let's find your chokeholds together!
We diagnose and propose solutions to remove your stumbling blocks and get the expected benefits.
You need to improve a Process 
Find solutions to improve a process that is underperforming 
Get a clear mapping of a process flow, systems, and teams (who does what, how it's done, problems to solve)
Receive recommendations to improve the process performance (what to do and how)
You want to increase Department & Activity's performance  
Find solutions to improve an team, Dpt or a BU that is underperforming.
Get a clear analyze of activities, responsibilities (RACI, competencies, process involved, staffing, performance)
Receive recommendations to adapt the department/team (what to do and how)
You want to put back on track a Program/Project in difficulties
Find solution to put back on track a program/project that is costly and out of control (slipping, extra costs, scope, benefits, weak outcomes)
Receive recommendations to restore the program/project (what to do and how)
We will help you to tackle your problems and to consider a positive outcome!
Transformation Execution
Let's execute your story together!
We translate strategy vision into a tailored, structured & organized plan for implementation.
We drive the Change/Program and coordinate the initiatives within the organization.
We actively support the operational teams (managers, experts,..) to secure the delivery.
Program Planning & Structuring
Translate strategic decisions into a structured program plan
Frame a plan, define workstreams and mobilize to make it reality
Define business requirements and set up a mobilization plan (RFP or internal)
Program Management (PMO)
Drive and secure the execution of the plan with experienced Program Manager(s)
Mobilize resources at maximum capacity to move forward
Rely on an expert in business transformation to execute
High-Touch Execution Support
Help teams to implement and deliver the outcomes (Training, RACI, workflow, specifications, workshop preparation, recruitment assistance)
Support on the communication and training plan execution
If YES –> We would be happy to drive it!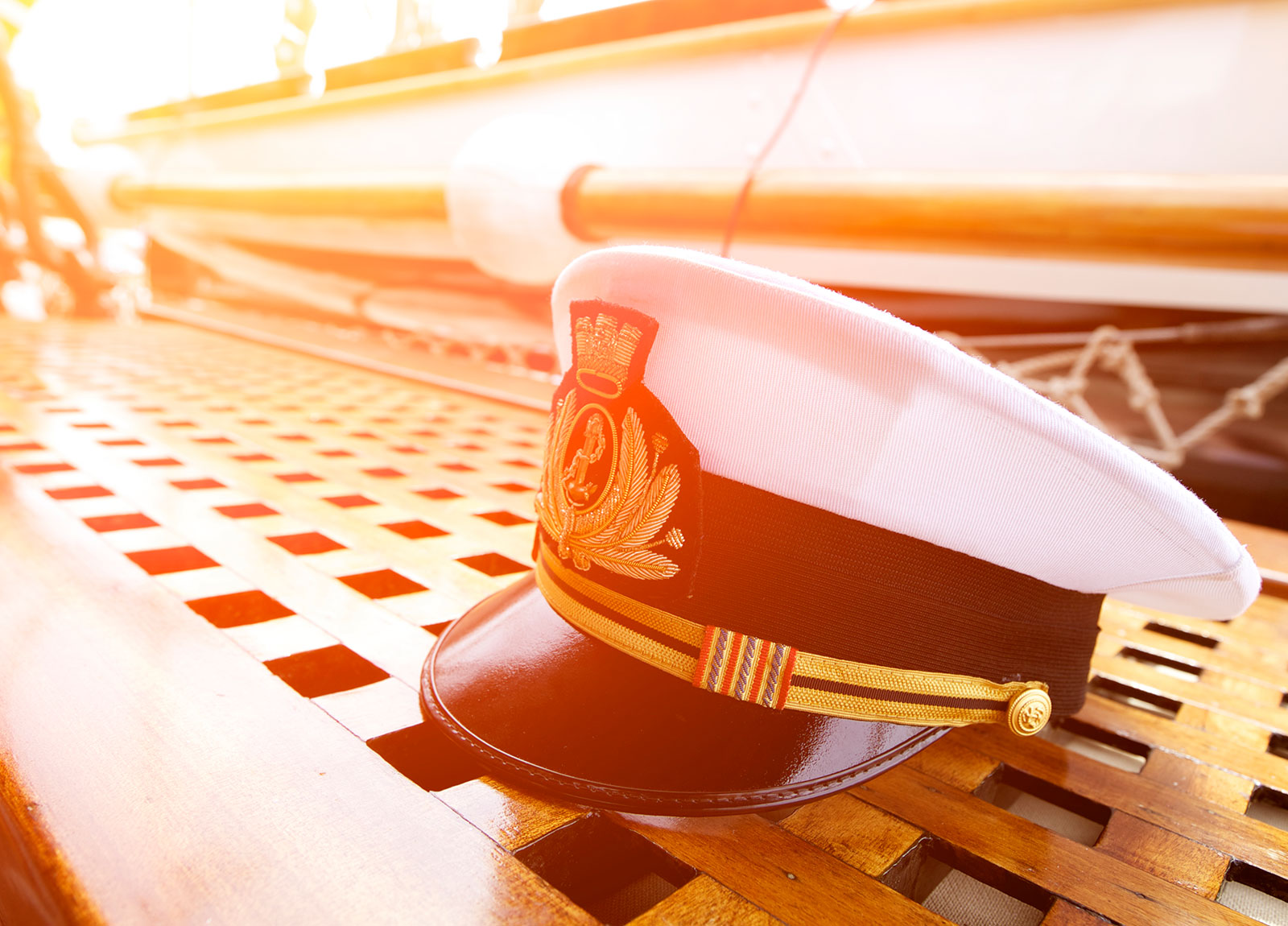 Interim Leadership
Let's guide your story together!
We mentor & coach leaders to perform in their domain.
We lead a department for a determined period.
Mentoring and Coaching
Mentoring for your new role to accelerate your ramp-up and create a plan to achieve your goals.
Coaching and support from an experienced operational leader in your area to understand and adopt a "leader mindset".
Mentoring and coaching on project/program leadership, tailored to your situation.
Expert Interim Leader 
Leader to Manage a Team/Department to overcome an obstacle (sudden departure or a gap in specific expertise,..)
New leadership perspective and drive for a department or team.
We provide interim leadership services for these positions:
CIO, CTO, PMO
Finance & controlling, Auditor
Accomplishments
Business Integration & Online Transformation 
Restructuring R&D & Service Operations
Product & Services Roadmap Alignment
CX Department operating model
Offline to Online Service CX transformation
Digitalization of Critical Process & Practices
Self-serve and automation of customer service & support
Order to Cash process automation
Procure to Pay process automation
Customer enablement automation
Finance controlling & BI tools implementation
ERP implementation in the broadcast Industry
Insurance contract & claims quality improvement
Deployment of Lean Six Sigma and ITIL Methods
Modernize & Strengthen Project Management Culture
Due diligence of IT Outsourcing, risk management


IT Performance increase
IT cost killing (20% per year)
IT core Process Automation (demand, change, incident, release – based on ITIL)
IT Roadmap elaboration
Business <-> IT Alignment & Reconciliation

CTO/CIO Organization restructuring 
IT Operations Excellence
Migration of 8 data centers to shared co-lo center
Industrialization of Technical Support & 24/7 NOC

e-Commerce Retail Platform, IT Program Director

​