You will work with experienced transformation leaders who know what you are experiencing. All our consultants have been internal leaders and have faced those constraints and difficulties. We know what works and what does not for your context.
Our double experience as both consultants and internal leaders is a real asset for our customers. These are key differentiators from many "historical" consulting firms.
Your business benefits are our concern.
The process we developed for you and our commitment to serve you as experts are our priority.
Check out our referrals, services & accomplishments

YOUR DIGITAL TRANFORMATION IS ACCELERATING…
The pace of digitalization is forcing you to constantly transform your model.
Customers expect high quality service and a seamless experience.
Operational leaders are torn between "projects" and "business as usual" activities.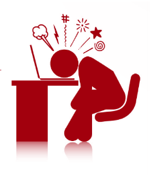 …BUT YOU ARE STRUGGLING TO EXECUTE IT…
Your teams need help to deliver the value and you are looking for answers to tackle these problems:
1.Transformation skills are not available within the company
2.Complexity & effort is underestimated
3. Limited time and budget are allocated to support the execution
4. Too Many projects – difficult to focus and prioritize
5. Can't visualize a clear path to move forward efficiently

…WE SECURE THE EXECUTION SO YOU REAP THE BENEFITS
We secure the execution and make it operationalized within your organization
You have successfully implemented your digital transformation
You provided the expected value for your business.
A unique methodology

 

to accelerate implementation (SAIL)
 20+ years

 

of delivering successful transformations
 Hands-on

 

implementation – we navigate the waters with you
 Expertise

 

from Big 4 consulting firms and executive leadership
 Multi-Cultural, Multi-Lingual team (US, FR)
 Global

 

experience (NAM, EMEA, APAC, China, India)
 Cost-effective

 

with measurable return on investment