Don't you think the automation of financial processes has been largely neglected? It seems to me that there are still too many offices looking like this: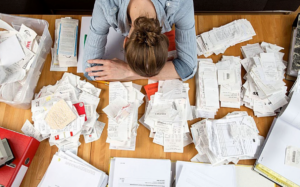 or this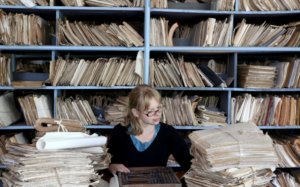 The good news is that multiple tools can now improve AP processes: ERP, RPA, OCR… and we can combine them!  As a continuation of our previous article on billing and accounts receivable features, here are 5 things you need to check when choosing your next solution:  
Invoice Processing Automation

: In recent years, huge progress has been made in this area. Invoice processing can now be largely automated. When considering a new solution, look for features such as digital invoice capture, Robotic Process Automation (RPA), Optical Character Recognition (OCR), and (my favorite) automated approval workflows.
ㅤ

Vendor Management and Storage Capabilities

: The system should allow you to maintain vendor cards and digitize communication easily. You would also need electronic document storage (nice savings here) and audit trail functionality.
ㅤ


Payment Processing Integration

: Not only should the new solution offer your company's preferred payment options, but you will need to assess how it integrates with your bank and how payments can be automated in a safe way.
ㅤ


PO Integration With 2 and 3-Way Matching Workflows

: Verify if the solution has a robust purchase order matching feature. If you must manage inventory, the 3-way-matching feature adds great value by comparing invoices against purchase orders and receipts; the 2-way-matching compares invoices and remaining PO.
ㅤ


Customized AP Aging Monitoring

: Evaluate the system's ability to generate customized aging reports for accounts payable. This can also include metrics such as invoice cycle time, vendor performance, and KPIs for your team.
Choosing the right solution or combination of solutions will improve your team's efficiency, reduce errors, and improve vendor relationships. Remember that the first step is always to assess and prioritize your needs as a business: what's mandatory, optional, or superfluous. 
Don't hesitate to reach out if you need further assistance or insights. Our team at Penon Partners is here to help you navigate the complexities of ERP/OCR/Workflow selection and implementation, ensuring that your accounts payable management achieves optimal results.
Schedule a call with me here.